Steel Grey Canvas Ratchet Belt & Buckle Set
 Steel Grey Canvas Strap + Your Choice Buckle
Listen, we get it. Your weight fluctuates, so does ours. And normal belts suck. That's why our ratcheting "Perfect Fit, Every Time" belts will hug your waist with a warm embrace no matter what the scale says. 
Belt Strap: About 1 3/8"
With Buckle: About 1 1/2"
Customer Reviews
Write a Review
Ask a Question
05/26/2020
Richard M.
United States
Love my new belt
Very nice belt
02/27/2020
Thomas L.
United States
nice belt and buckle system
The belt and buckle I ordered was very nice, a little different to unlatch, out of ordinary, now as easy as any other belt but with a lot more adjustment. I like the belt and buckle system very much especially for a bigger guy.
02/11/2020
Thomas O.
United States
Awesome belt
What a great belt , great quality, great look, so comfortable. Actually ordered two more I love it so much . Recommend it to my friend and he just ordered one
02/10/2020
John S.
United States
Steel gray belt
Great easy to use
10/01/2019
Chris C.
United States
Fine Quality Belt
I have only had the belts for about a week. I thoroughly enjoy the almost infinite adjustments, the ease of making those adjustments and how quickly you can release the buckle. I will have to see if the canvas on the cut end of the belt starts to fray. Of course, that end will never really be seen. Very satisfied.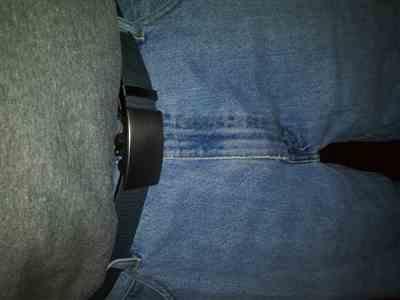 Shipping Policy
**Due to COVID-19 and Shark Tank, please allow additional time in processing and fulfilling orders. We are working with all partners to deliver your awesome Tough Gear as soon as possible.** We appreciate you and your orders!! We ship out product Monday-Friday, except for major National Holidays. Most orders will be shipped same day, if not then next day. To provide you with the best possible shipping prices, our standard shipping and free shipping options are through the United States Postal Service. We have no control on shipped orders once they are picked up by the USPS and claim no responsibility over the orders. We will do our best to help in any way possible but cannot guarantee any projected timelines given by us or the post office.